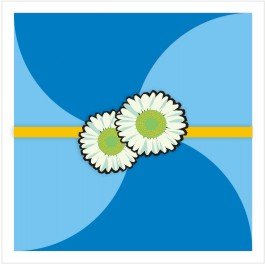 Below is a daisy flower CD/DVD holder tutorial. Looking for CD/DVD holder for the kids project? You can make it yourself. Personalized it with special decoration.
How to Make Handmade CD Holder
You will need a heavy weight pattern paper or card stock, a scissors, cutting mat, metal ruler, double sided tape, pencil, and any other materials to decorate the CD holder.
Die cut the box using cutter and scissor. Decorate it while it still flat. Assemble it and set it aside. Fold the folder. Add strong adhesive to stick the daisy flower as decoration.
You will need to download our free CD/DVD holder template and print it onto thick paper.